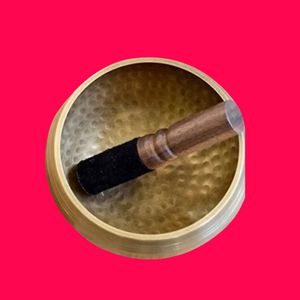 Singing Bowls
Singing bowls have been traditionally used for thousands of years for meditation. When activated these bowls produce a healing frequency. This aids in relaxation, eases pain, frustration, relieves tension, calms anxiety, and eases emotional pain. There are even proven claims of stabilizing blood pressure. 
Specs: 4" hand hammered singing bowl | Made in Nepal 
Want to see it in action? Here's a tutorial!