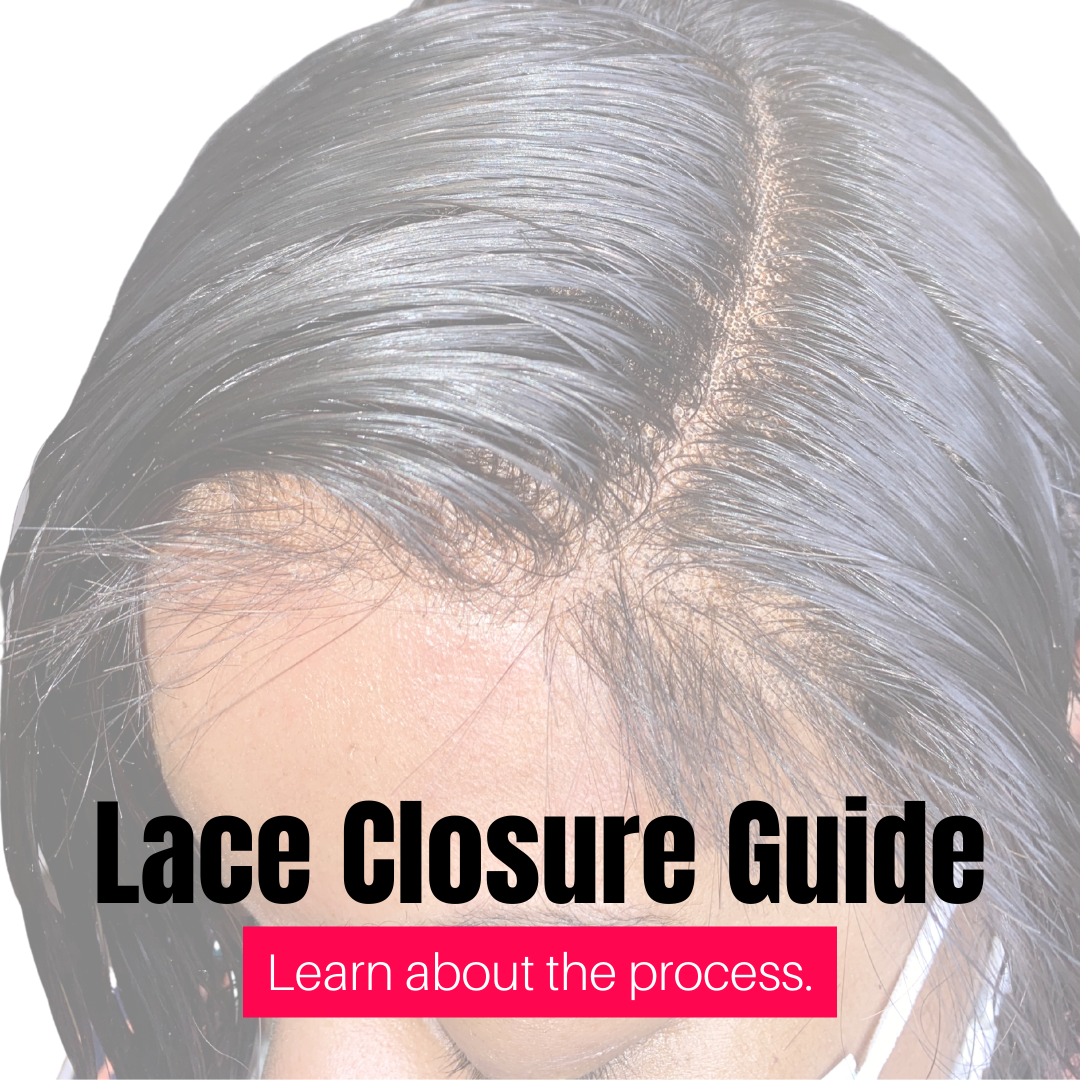 The thought of getting a lace closure can be nerve wrecking:
Will it look natural?
Will it last?
How will I maintain it?
 Let's just take a deep breath, take a second and pretend that the lace closure is just your leave out. Closures are a u-shape, just like the u-part portion left out in a traditional install. The lace closure fully covers that section, allowing you to have all of your hair braided up, away from heat and constant manipulation.